Everybody loves the arrival of a new gadget nowadays for comfort and convenience in life. 
That's why we have compiled the list of the top trending and most unique gadgets that have been selling like hotcakes in our store (yourhouseholds.com). 
High-precision product fabric for more precise operation of the mouse 
Beautiful charging logo, reminder charging location
Natural rubber bottom with anti-slip mesh at the bottom
Close car line, exquisite workmanship, quality at a glance
For more product info and a convenient check out click here.

1. 3 Brightness Levels- With a single touch, can easily adjust your desired brightness and serve as a night light in warm light, adding a nice ambience to your tent.
2. Solar Panel- Combines solar charging with USB charging, making solar charging can be an aid once the lithium battery is exhausted.
3. Easy to Carry- Unlike ordinary camping lights, able to be compressed to a thickness of 2.5cm(0.98"), more convenient to fit your backpack.
4. Bright & Long-Lasting- At the third gear set, it is bright enough to support camping illumination and will last over 20 hours after a full charge.
5. Bowl Shape Design- Comes with non-toxic, harmless and water-resistant material, allows it to be a container for water and eating instant noodles, suitable for outdoor activities including camping, hiking or beach, etc.
For more product info and a convenient check out click here 

1. Wireless Phone Screen Mirroring
Play games on a small phone? Enjoy large screen gaming now!
2. Supports 1280*720P and 1080P + 2000:1 Contrast Ratio
Vivid and clear HD images for captivating visual experiences
3. 5000 Lumen Brightness Ultra-bright image for easy viewing
4. Up to 180-inch Projection Size
Create an immersive large screen, even in a small room
5. Projectors Reflect Light
More comfortable and healthier than regular screens.
6. Simple Manual Focus
Fast to focus and setup
7. Built-in 5W Speakers
Projector doubles as a Bluetooth speaker.
For more product info and a convenient check out click here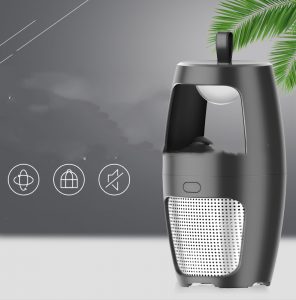 1. UV lamp and suction fan: Adopted physical principle, special ultraviolet LED attracts mosquitoes and this device encloses the mosquitos inside until death.
2. SAFE AND HEALTHY: Use the powerful suction to inhale the mosquito and make them impossible to escape, without any harmless, nontoxic chemical composition, recommended for pregnant women and children.
3. Very quiet device: Fight mosquitoes easily! The insecticide works silently (<35 dB) and can offer absolute tranquillity.
4. Wide coverage area: This mosquito repellent lamp can cover a surface of 20-45 square meters, just plug the USB cable to turn on the device and no setting need apply. Ideal for home or camping.
5. Easy to use and clean: Easy operation and Removable collection tray for hygienic and easy cleaning.
For more product info and a convenient check out click here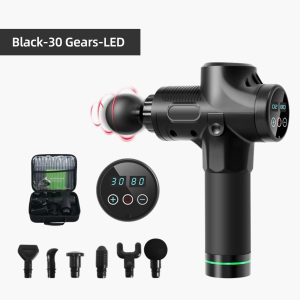 30-speed settings: Choose a different speed according to the muscle group from 1200 to 3500 RPM / Min
6 Massage Heads: Offers Six custom massage heads to relieve aching legs, back, neck and shoulders etc.
LCD Touch Display and Low Noise: The noise is less than 45 decibels and the high definition LCD touch screen
Long-lasting Battery: 2500mAh rechargeable Li-ion battery supports a long working time between 3-8 hours
Brushless high-torque motor: Strong impact strength of 12-16mm helps relieve tight muscles
10 min auto shut-off: Reminds you to massage moderately. If you need to continue, click the power button again.
For more product info and a convenient check out click here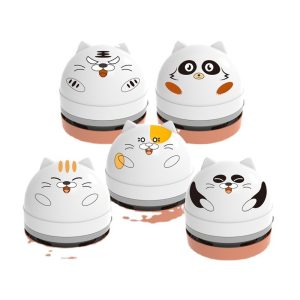 This awesome gadget comes with incredible functions. It has Efficient suction, safety protection, cute appearance, replaceable battery, one-pull start, dust-proof isolation
The product uses ABS environmentally friendly material
Vacuum clean
Give you a clean environment
Cute cartoon appearance, sleek corner design
Easy to disassemble and clean, lengthen the suction mouth, and the corners offer more suction!
For more product info and a convenient check out click here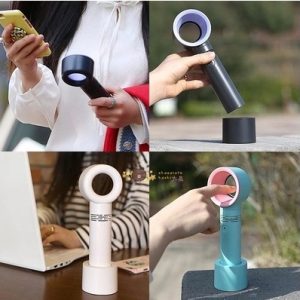 1. This is a fan with no fan blade, less noise, uninterrupted stream of smooth air with no unpleasant buffeting.
2. It works very differently from conventional fans, feel the cool wind and enjoy a healthy life.
3. No fast-spinning blades and safe for children and pets.
4. Concise design, the appearance is more beautiful and generous.
5. This is a mini bladeless fan made with ABS material, easy to clean, durable in use, and with 3 speeds for meeting your needs.
6. USB charging, convenient to use.
For more product info and a convenient check out click here 
Anyteck Intelligent fingerprint padlock is one of a kind invention. The fingerprint area can be hidden to avoid damage.
The padlock is IP65 waterproof and has also a dustproof design.
It has a Diversified use of scenes, bags, trunks, doors, cabinets, container trucks, bicycles, etc.
10 fingerprints can be recorded.
For more product info and a convenient check out click here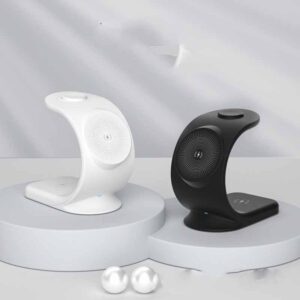 The original Nordic style U-shaped design, a 30-degree ergonomic design, supports horizontal and vertical charging, allowing users to easily view the contents of the phone while charging the phone. You can charge iWatch, iPhone and Airpods in one place at the same time with only one data cable.
The four-in-one wireless charger base is stable and has a unique and elegant appearance, which perfectly decorates your bedroom and desk.
This wireless charger stand can charge four devices at the same time, which is convenient for your life.
For more product info and a convenient check out click here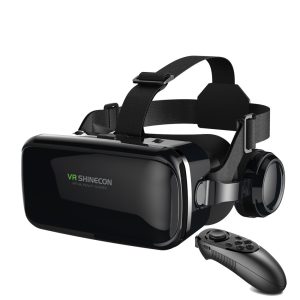 Display size: 4-6 (inches)
Video input: VR film source
Supply category: spot
Media format: Left and right format
Resolution: mobile phone resolution
Screen size: 4-6 inches
Commodity type: Head-mounted display device
Material: Resin
Camera: None
Wearing method: head-mounted
Body memory: mobile phone memory
Appearance size: 213*107*230 mm
For more product info and a convenient check out click here