Below are the top 10 trending toys in 2022 that you can order on yourhouseholds.com with free worldwide shipping anywhere in the world.
1. Mushroom plush toys are the best holiday and birthday gifts for children. Cheerful music and dancing are very suitable for creating a pleasant atmosphere and suitable for children. It can automatically alter your child's mood from sad to instant happiness.  
2. The toy will dance for a few hours and bring the joy of life to the child.
3. The toy can dance, sing, move, and turn around. The toy will dance for a few hours and bring the joy of life to the child. It has 120 English songs
4. Install the battery, press the button, and the mushroom plush toy shakes and sings a cheerful song. Battery-powered; requires 3 AA batteries (not included).
Order now and get free shipping worldwide!
1. Voice Control Mode: With a total of 10 commands, the robot makes different actions and emits different sounds
according to the commands issued, including forwarding, backward, left turn, right turn, circle, jitter, sing, dance
2. Touch sensing mode: The robot has three touchpoints, which are the left and right sides of the head and the top. The left and right touchpoints can be touched to control the forward and backward of the robot. Turn left and turn right. Press and hold to adjust the volume
3. Touch the top touchpoint. The robot will do different actions and make different sounds.
4. Voice repeat mode: Press and hold the top touchpoint of the robot to enter the voice repeat mode and the
the robot will repeat every sentence you say.
5. Voice message mode: Press and hold the button on the chest of the robot to record three voice messages, each of which is 8 seconds long.
Order now and get free shipping worldwide!
100% new, high-quality baby puzzle gamepad, beautiful colours and shapes, delightful melody. Baby's favourite music toys. It is a good gift for music lovers. From months old, babies start to express themselves with their feet. Kick and play the piano encourage your baby to use natural kicking moves to make happy things happen.
Use it as wall hangings, hug rugs, bedding or room decor item when not in use.
Order now and get free worldwide shipping!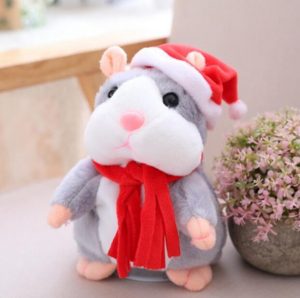 1. The talkback function allows the hamster to repeat everything you say no matter if you laugh, sing or speak any language
2. It bops its head up and down automatically while talking and when you pat her.
3. Let your children take it with them wherever they go and amaze their friends with this lovely talking hamster mimicry toy.
Order now and get free worldwide shipping!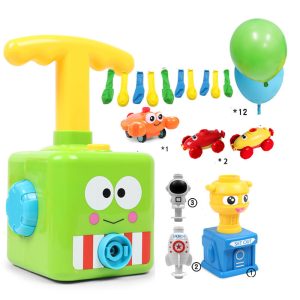 1. It is easy to play with and very interesting.
2. The environmentally-friendly materials are non-toxic and tasteless, and the main body adopts environmentally-friendly ABS plastic material to allow the baby to play with confidence.
The structure is compact, resistant to falling and wear, and the product structure is compact and reliable.
Toys that can be played while playing, using aerodynamic principles to push the car forward.
Use aerodynamics to promote environmental protection and energy-saving without having to use the battery.
3. Ideal gift for your kids.– Great gift for your kids' birthday party, New Year and etc.
Order now and get free worldwide shipping!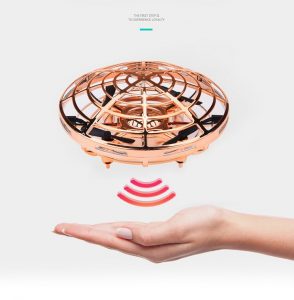 1. Side sensing sensors are installed around the aircraft to control the steering flight
2. flexible barrier, using the original package ABS material, strong and durable
3. High-grade appearance, UV spraying process, strong texture, no paint
4. Built-in LED bright lights, blooming in the night sky, increasing the fun of night flight
5. Free to fly,  360° rotation,anti-collision, automatic obstacle avoidance
6. Play solo or multiply your fun bypassing it with hand between family and friends
Order
now and get free worldwide shipping!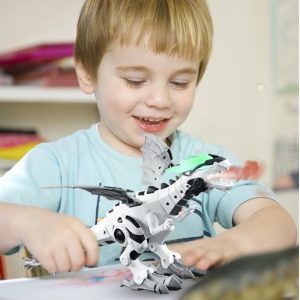 Fantasies come to life in this dragon toy that breathes by spraying an airy mist.  If your children don't yet know about dragons, they will be in for a surprise now.  Hopefully, they won't ask for one as a pet.  Opening up children's imaginations will teach them values at an early age.  This is a fun and interactive toy that will entertain both the child and parent.  
These Smart Dragons can walk, sway their tail, and flap their wings as if they were your pet dragons asking for a treat. Besides those, they can also roar, spray a mist and glow bright lights from its head.  This dragon toy is exciting and enchanting.  Hours will be spent playing with this, and days filled with amusement. 
Order now and get free worldwide shipping!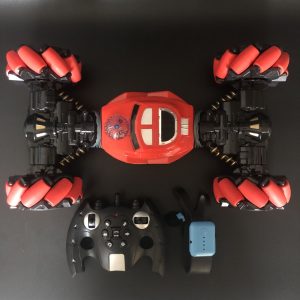 1. Double control modes: Remote control and watch remote control induction to control the twisting climbing car.
2. Can make the twisting car fast test; Long-distance remote control, remote control car is at your disposal.
3. Upgrade lighting music in all aspects cool and cool.
4.Modes:forward&backward swing/ left and right tilt/ left and right side shift/360 rotation.
5. The watch moves up and down to make the car change into two states (When the hand is raised, the twisted car can be turned into an off-road state; and when the hand is lowered to make the twisted car into a sports car state.).
Order now and get free worldwide shipping!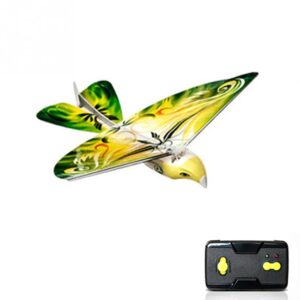 Real simulation of fluttering wings, let you and your children experience the joy of free flight
Simulation bird, LED lighting effects, add fun to your play and your child's play
360 degree omnidirectional remote control, still able to control the unique intelligent charging technology under the sun.
No matter whether you are indoors or outdoors, it will not affect your flight.
Best Gifts: 4-14 year old children, aviation and airplane theme parties, a variety of holiday gifts, such as Christmas, Thanksgiving, Halloween and Easter best outdoor gifts.
Order now and get free shipping worldwide!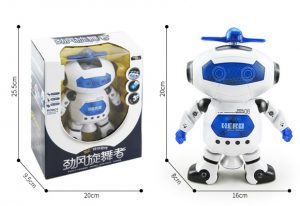 1. Beautiful lighting, playing audio, electric universal, robot movement.
2. The smart robot can dance, sing and give out light.
3. There is foundation, which allow it sit on the ground and rotate, under its body.
Order now and get free shipping worldwide!